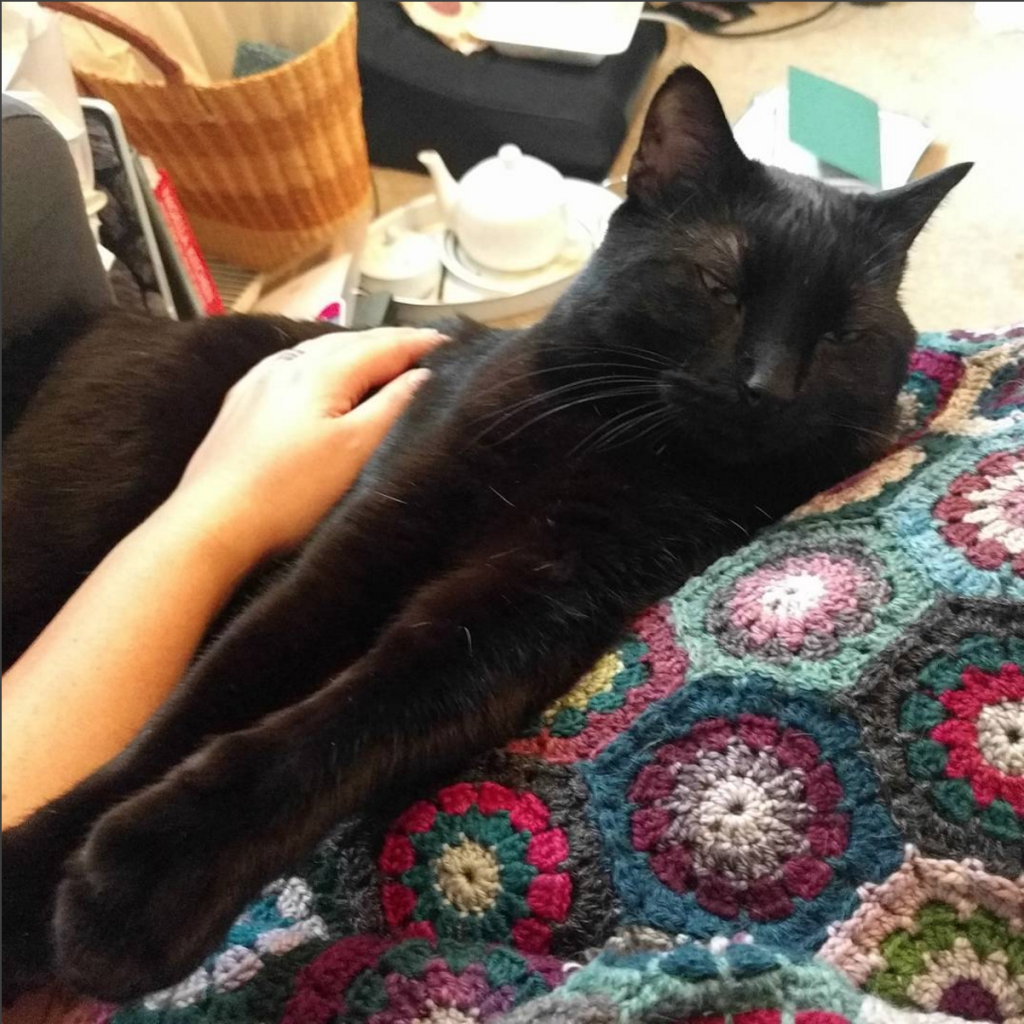 So hi, I wasn't ready to talk about it until now, and I'm not really even sure if I'm ready now, but it's time.
Early this summer I spent 6 weeks going through a regimented withdrawal for a drug I was on for my Fibromyalgia. It worked for a while, then it stopped, so I decided the symptoms weren't really worth taking it anymore (btw, there's just been a settlement of a class action suit for withdrawal issues from this drug. It was horrible. They totally deserve the money). It was miserable, but I did it right. Slowly, and with much slack granted to myself. My medical team is amazing and very helpful.
It was done and I was coming back to an equilibrium, just waiting to feel better. Waiting and waiting and waiting. And then I realized that I was crying nearly every day, had no creative drive, and was just FUCKING SAD. Turns out the Cymbalta was treating the depression that frequently comes with Fibromyalgia without me realizing that it was. It's really hard when your body is full of pain to know whether your pain is causing depression or your depression is causing pain. They feed on each other.
I tried to find a therapist, but we were changing health care providers, so I had to wait. The putting-it-out-there and being rejected trying to find someone made things worse. It's like applying for jobs. It's a lot of energy put in with very little return. I had to farm it out to my husband. He stepped up for me and made me an appointment. I love this man.
So I'm in therapy, and I got an urgent appointment with my GP to get on a medication. In the intervening months I had tried all the coping mechanisms I knew to deal with my depression, but I just couldn't push through it this time. I needed some chemical help for my brain. Things are much better now. Still not 100%. I haven't gotten back to full-on creative knitting work. But my brain is back to THINKING about it, which is a great relief.
I'm not making any grand sweeping statements about depression, drugs, or anything really. But I think talking about it is really important to end the stigma of mental health issues. We have them. It sucks. It impacts our lives in dramatic ways. It impacts our families.
All during this time I've been trying to decide how to pivot this creative work I do. The market has changed. I can't make a living selling patterns anymore. I need something else. But I still need it to feed me creatively and physically. Maybe I need more teaching, maybe I need to finally start the podcast I've been talking about for a year, maybe I need to publish another book. Meanwhile my lack of focus has been channeled into The Construction Papers, and I'm really enjoying how it ties back in to my past Years of Making. Also, I like sending people mail.
M
p.s. If you've waded through this and would like something a little more uplifting for your day, check out the new episode of Stash Local, where Kim Werker talks about making and giving yourself permission to change your narrative (the story you tell yourself) of who you are.