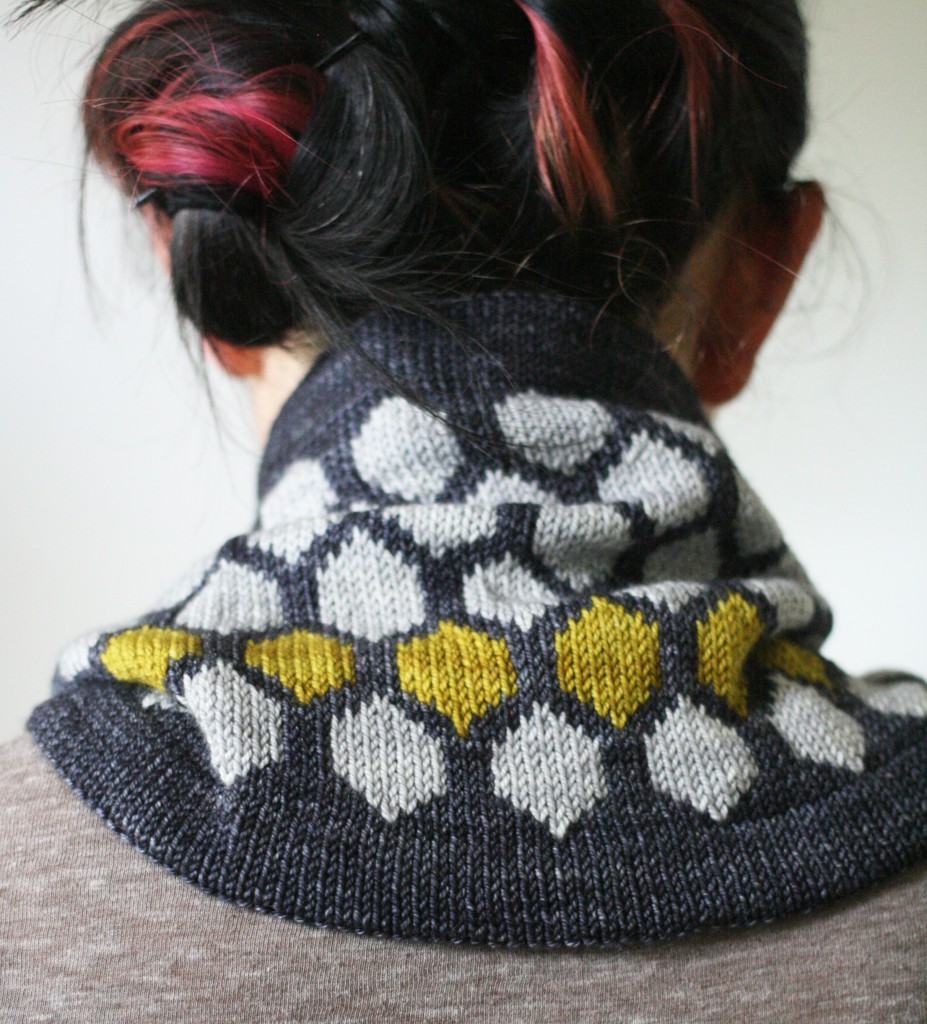 Welcome! Please check out the links in the right sidebar for navigation. If you want to see what's new, click on Blog. If you want to see a portfolio of my designs or buy patterns, click on Design Purchase & Info. If you're wondering who I am, click on Biography. Thanks for visiting!
Aug 2013: Check out my new Modern Colorwork Collection! This is the Chromaticity Cowl.
To check out any of my social media presences (Facebook, Twitter, Pinterest, etc..), click on the links in the footer of each page!